Web Radio Control remote control software
Web Radio Control software enables remote control of radio amateur equipment using a web browser -based user interface. In addition to computer-controlled (CAT control) radios, Web Radio Control can control antenna rotators and antenna switches. Supported client devices include computers running Windows, Mac OS or Linux, and phones and tablets running Android or iOS. The only piece of software required to use Web Radio Control is a modern web browser, such as Mozilla Firefox or Google Chrome, so that there is no need to install any additional applications for basic use cases.
Web Radio Control supports phone (voice), morse code (CW) and certain types of digital modes. CW support includes text-based CW, text macros and use of a physical morse key. Connecting a physical morse key requires a separate USB adapter to be connected to the client device. Instructions for building a prototype version of the USB morse key adapter are already available. Working digital modes requires use of additional software on your computer. Supported programs include fldigi and WSJT-X.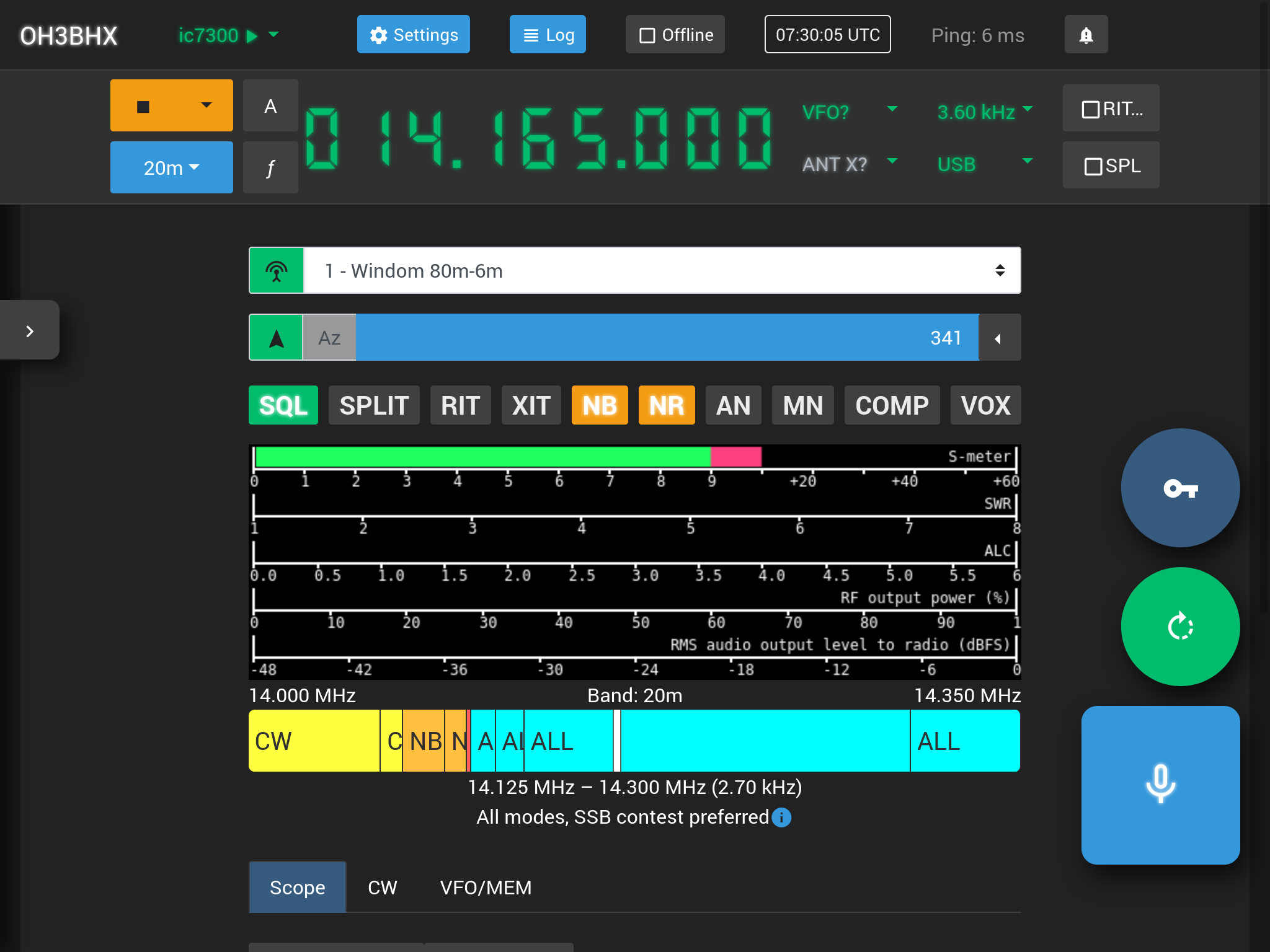 How can I get Web Radio Control?
You will need to obtain a valid software license to use Web Radio Control. The actual license you will receive, either by purchasing the software or by downloading the trial version, consists of a license ID that identifies your personal copy of the software and a personal download link to the latest Web Radio Control software image file for Raspberry Pi. The license ID will allow you to activate your copy of the Web Control software.
PUBLIC BETA SOFTWARE: While Web Radio Control is fully functional, we are still in the process of refining some aspects of the software. This includes mainly the installation procedure, which is slightly technical.
Hardware overview
Web Radio Control server software runs on Raspberry Pi models 2, 3 and 4. The software controls radios and other accessories via the USB bus using devices such as USB sound cards and USB — RS-232 serial port adapters. Remote access to the Web Radio Control server requires an Internet connection with a public IP address.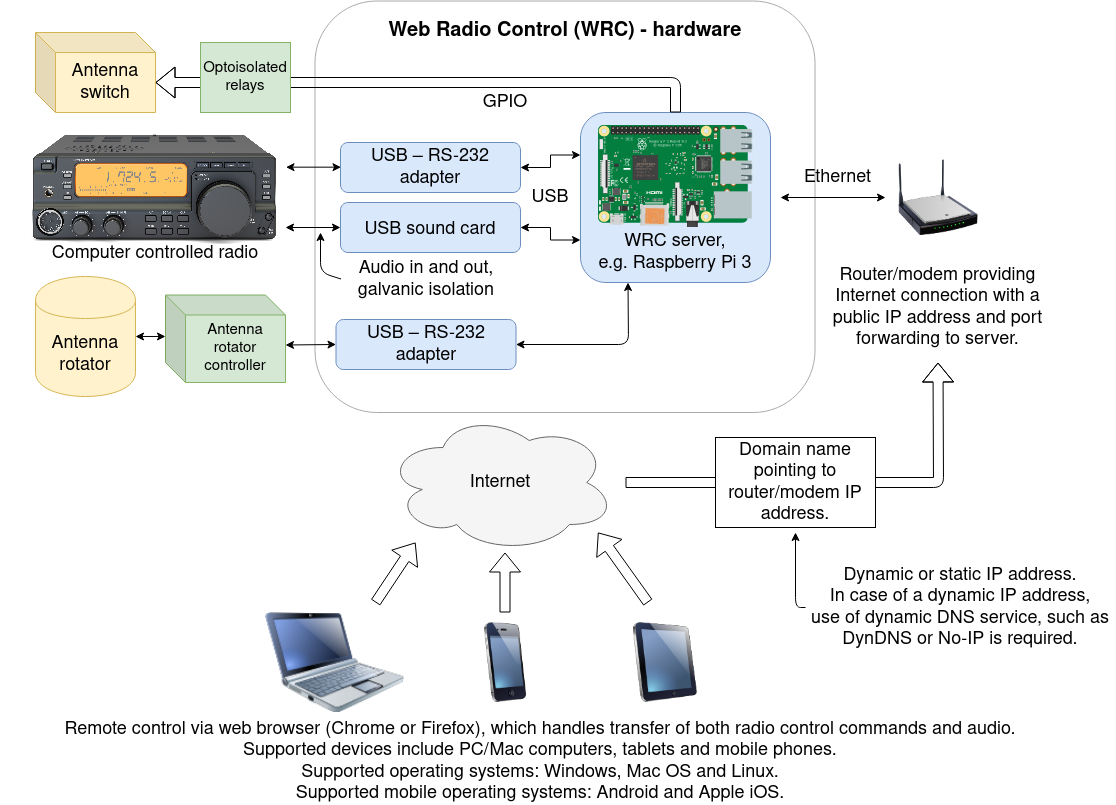 Installation
Follow the steps listed below to install Web Radio Control:
Troubleshooting
The technical support page contains additional instructions on getting help with Web Radio Control-related issues.